It is now 4 weeks since I got my small Elecraft KX2 shortwave transceiver and I heavily worked with it during that time. Time for a quick analysis of my over 600 contacts I made the last 4 weeks:
I made about 600 contacts and worked 54 DXCC countries. The table shows the countries and the number of QSOs: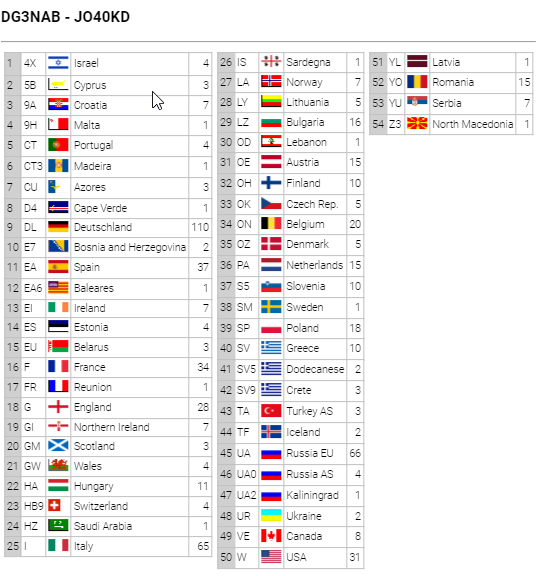 The following map shows the the locations of my QSO partners. The green markers are SSB voice contacts with 10 Watts, the yellow markers are FT8 digital contacts with 5 Watts: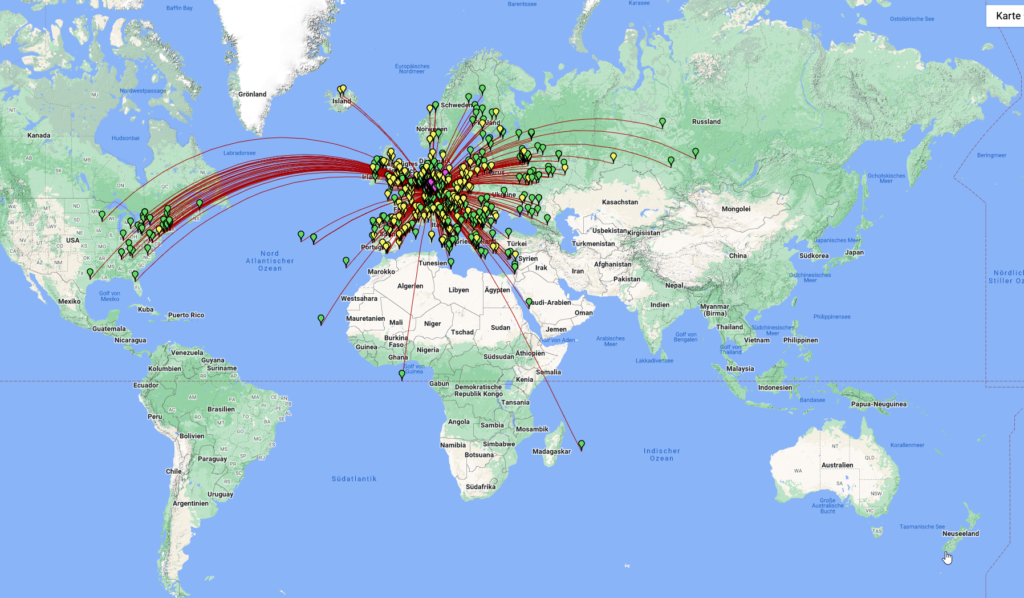 The longest distance was 9153 km in SSB with FR4KR on the island of Reunion.
Most of the contacts did happen during three contests (ARRL International DX Contest, Russian DX Contest, CQWW WPX Contest) and that explains why I was able to work all these countries. During contest times there are many stations with very big antennas and they will be able to hear me even with only 10 Watts and a EFRW antenna 🙂
My ham radio log analysis after 4 weeks of activity