1 Year, 10 Watts and an endfed wire …
I am surprised what you can do with QRP if the band conditions are going up to the sun spot maximum … It is really fun to work only with 10 Watts.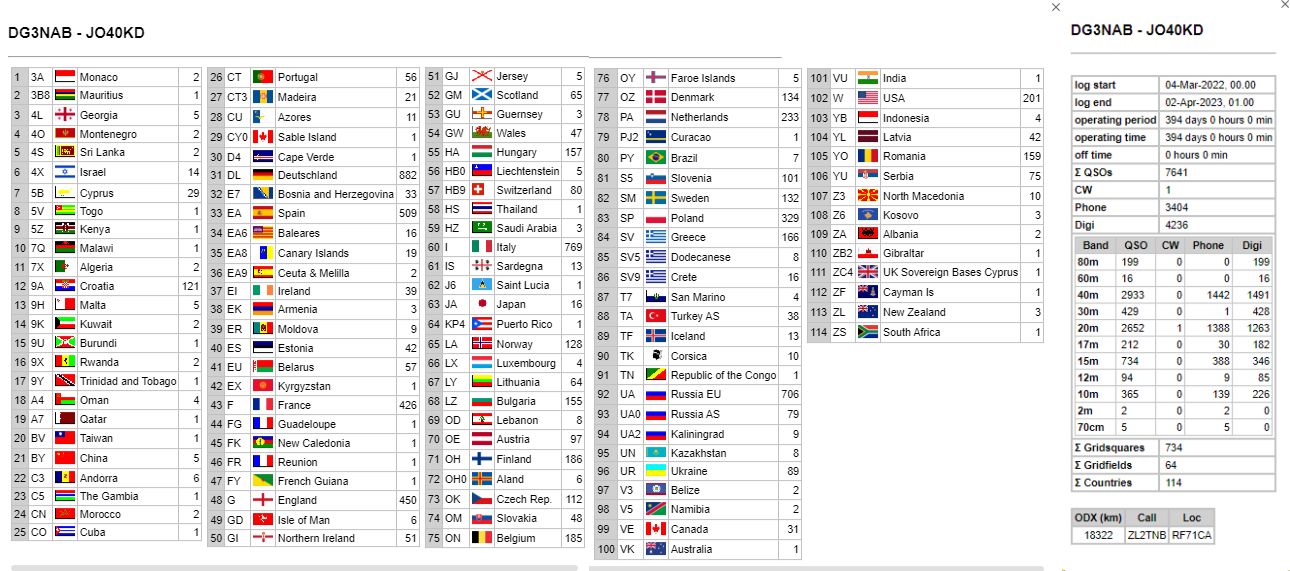 Green spots: SSB
Yellow spots: Digital Modes (FT8,FT4,RTTY,VarAC)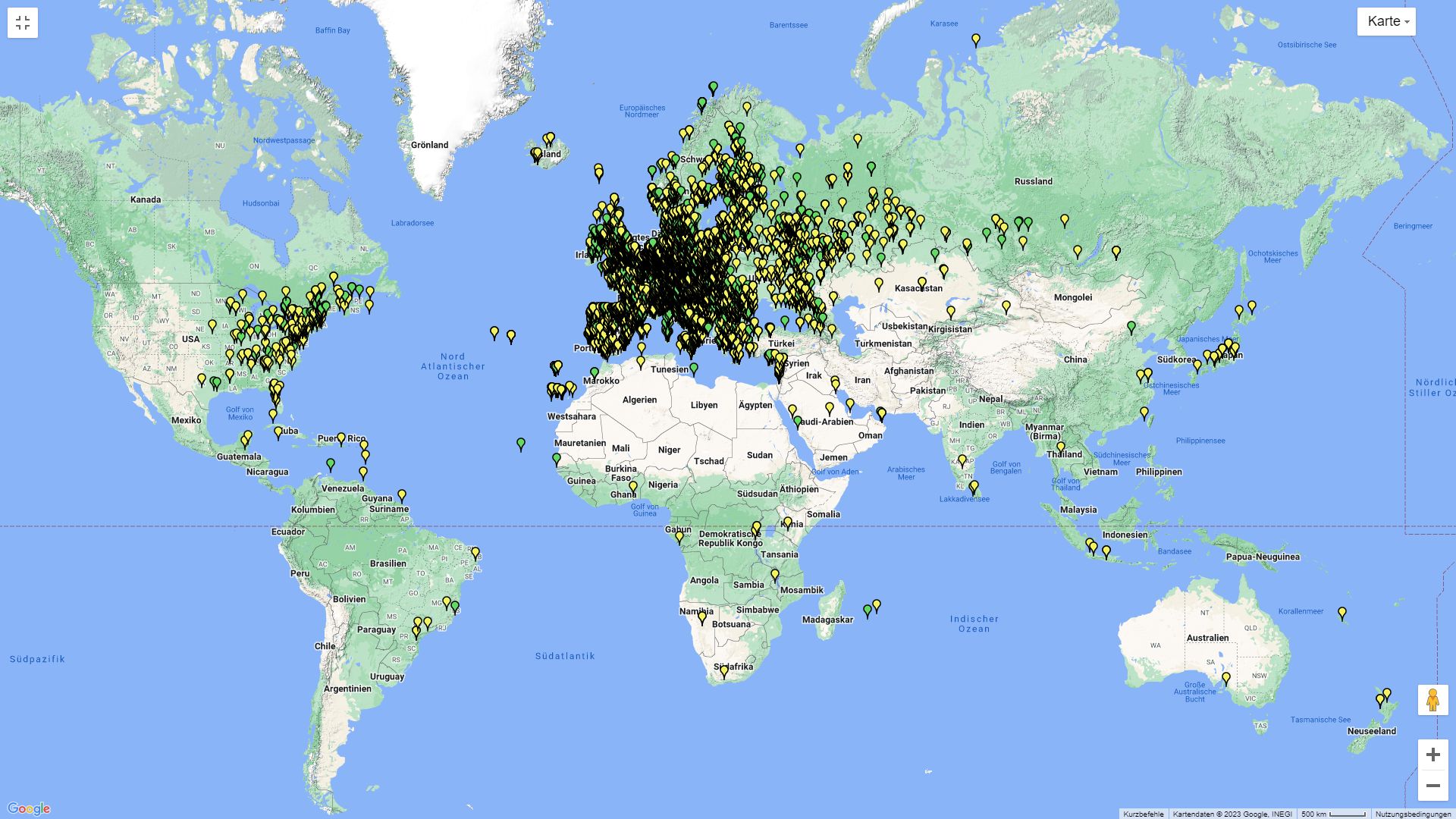 The longest SSB distance was 9205 km with PP1WW in Brazil.
The longest DIGITAL distance was 18322 km with ZL2TNB in New Zealand.
Live is too short for QRP 🙂